Recruitment activities have been taking a large part of the overall operational costs in many businesses. These costs come from turnover, skills assessments, job board fees, agency, and advertising budgets, etc. Hiring managers invest many hours in the interviewing process and effort with the hope of reducing the costly risk of recruiting a bad hire. Here are some simple tips to lower your recruitment costs:
1. Utilize Cost-Effective Assessment Tools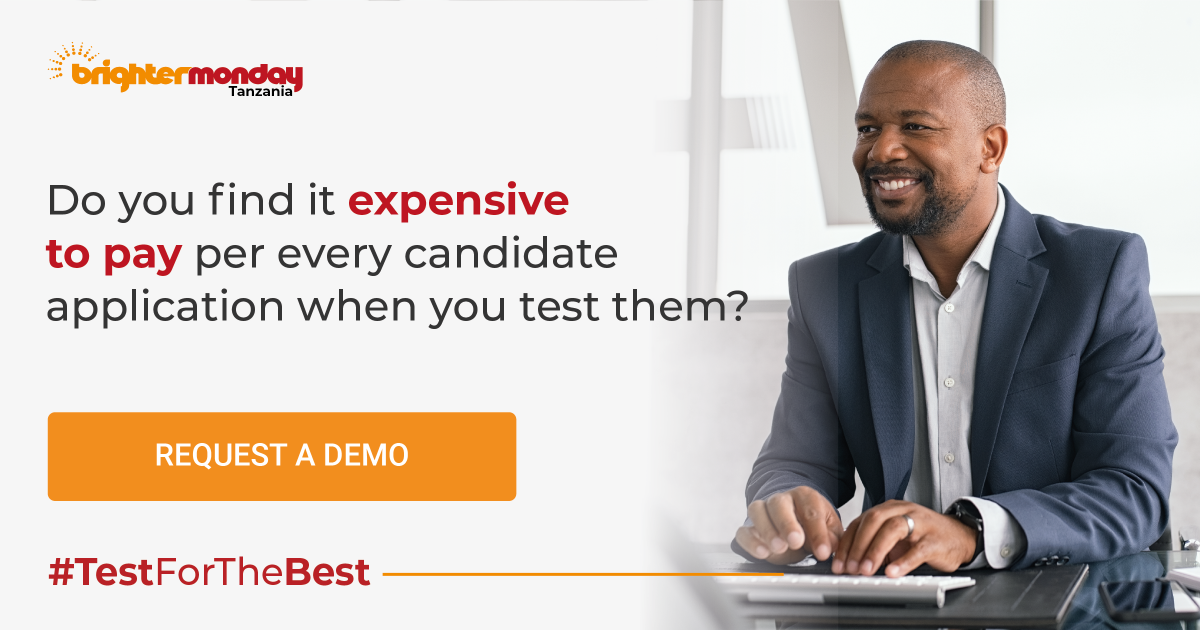 Job Seekers Skills assessment helps you to avoid hiring the wrong person in your business. The costs of avoiding assessing your job seekers during the hiring process are too great and point compared to conducting before you hire. The question is, which assessment skills tool is cost-friendly for your business? Some Skills assessment tools are charged per application, making them very expensive. Paying per each candidate's application when assessing them can be expensive. BrighterMonday Skills Assessment is available to all the applicants of your job, making it a cost-effective testing and sorting solution. You can request a demo here
2. Cut Down Your Hiring Time
In the hiring process, the biggest pressure on HR is to hire quickly and effectively. When you reduce time to hire, you reduce the cost per hire. Although hiring quickly may be important, it is important to be careful to avoid a bad hire. You can achieve this by avoiding longer hiring processes such as going through hundreds of applications looking for the right candidate. With BrighterMonday Applicant Tracking System (ATS), there is a shortlisting feature that allows a hiring manager to review hundred of applications in a simple and automated format. You can watch more here:
3. Invest in Hiring Quality Candidates
It is clear to every employer that hiring replacements is costly. You need to be careful and accurate in your selection process for the first time. This way, you can avoid the deadly cost of bad hiring. Hence, investing in hiring the right candidate from the beginning is worth the effort. Advanced technology tools like Skills Assessment tool from BrighterMonday can ensure you optimal productivity in the workplace by matching the right talent with the right opportunities. It tests candidates for skills and competencies required for a particular role. The industry-specific assessments are linked to job listings on our site. This way, you will be able to sort through the results to determine the experts, intermediate and beginners, and hire right.
4. Create a Compelling Job Ad
Candidates spend an average of 14 seconds looking at a job description before deciding whether to apply. This is why the first few sentences of your posts are important. A good job ad is just like preparing a good ad. You need to understand your target audience and talk to them in a way that they will be impressed by you. Put genuine requirements and explain crucial parts of the job such as locations, working hours, etc.
5. Decrease the need to recruit in the first place
The last way is to make sure you reduce the rate of employee turnover. As a growing business, you need to keep improving the way you support and engage with your existing workers. This will reduce the number of staff who will be attracted somewhere else hence there will be no need to hire new ones to replace them.
Currently, BrighterMonday is offering a 20%OFF Discount on your first/next purchase of any of our premium services that will help you get the right fit for your business. You can take this advantage and Test for the Best! Request for a Demo, click here.